Who we are?
Our Mission
Our mission is to help you understand, prevent, and resolve many of life's challenges. Our goal is to empower you with the knowledge and support you need to take charge of your life and make healthy choices by:
Working hand in hand with their families to emphasize healthy expressions of felling
Improving communication kills
Enhancing conflict resolution techniques
Advocating for social, environmental, and behavioral changes.
Our Director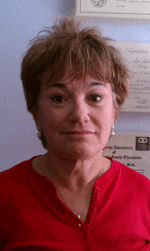 Virginia Baldioli, MA, M.F.T.
Ms. Baldioli is a licensed marriage and family therapist. She is the Director and founder of the Center founded in 1988.

She conducts individual, couples, and family sessions in Spanish and English. She has attended and conducts numerous training on child abuse, domestic violence, and parenting training.

Ms. Baldioli has been invited to many TV educational programs to teach the Spanish speaking community on issues of domestic and family violence and to assist victims to apply to obtain immigration legal status.

Ms. Baldioli has 30 years of experience working with emotional disturbed clients and abused adults, children and families.
Our Therapists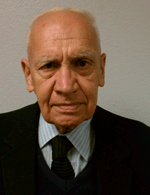 Carlos Arguello, MSW
Mr. Arguello has been working on domestic violence as a counselor since 1990. He has been a coordinator and has conducted counseling throughout these years. He has conducted batterer's and victim's groups besides teaching anger management classes and having taught parenting classes, helping and promoting safer family relationships and better living styles in a gratifying experience.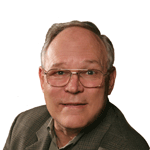 Dr. Thomas Bellows, Ph.D.
As a Seasoned Experienced Facilitator for Domestic Violence Counseling, Dr. Bellows has conducted classes for perpetrators and victims of Domestic Violence in a County of Los Angeles Probation Department certified program since 1994. He also conducts parenting and anger management groups for the Prevention of Family Violence. He is a facilitator and trainer for Grandparents as Parents, Inc. providing guidance and training of relative caregivers and the community. Dr. Bellows also consults with families that choose to anger as the means of dealing with their stress, frustrations and unhappiness.

He is retired from the Los Angeles County Department of Children and Family Services where he worked as a Children's Social Worker for in an Emergency Response Unit that evaluated parental activities that may be abusive and/or neglectful to children after working there for 10 years. He previously worked at Goodwill and Regional Centers with persons with developmental disabilities for 5 years.

Dr. Bellows is a worldwide speaker on the subject of violence in the home and community. He is the author of Angering in the Family and Happiness in the Family that discuss using Choice Theory and Reality Therapy in dealing with violent families.